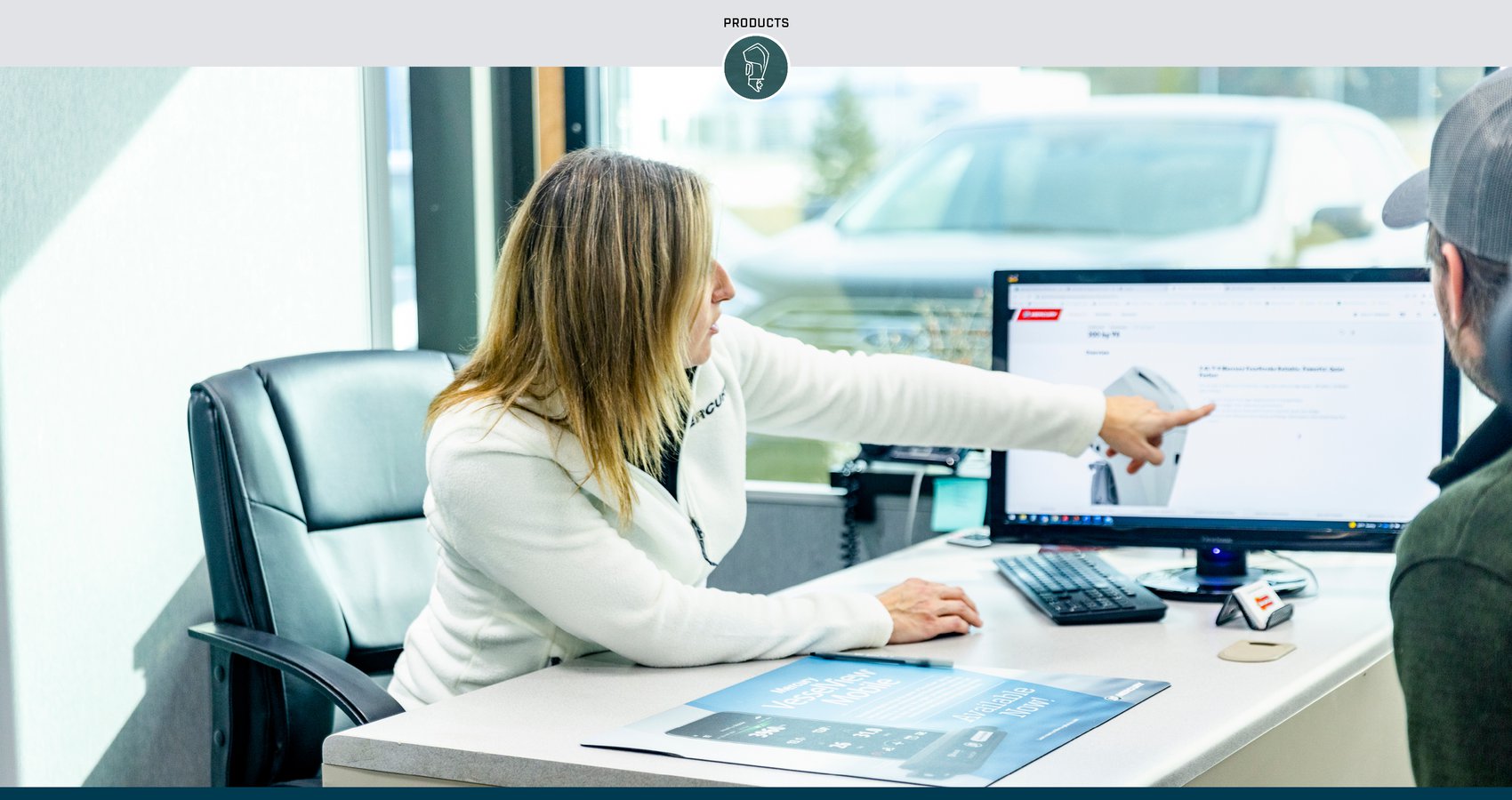 Related Stories
FourStroke®, Pro XS®, Verado or SeaPro™? Which one is right for you?
Power, performance, reliability, quiet operation, fuel efficiency and light weight are the hallmarks of all Mercury outboards. And each is designed to power a boater's on-water adventures for many years.
Yet, at Mercury, we don't engineer outboards with a one-size-fits-all approach. By offering a variety of outboard brands – FourStroke, Pro XS®, Verado® and SeaPro™ – in the industry's broadest horsepower range and with a wide selection of supporting technology, controls and accessories, Mercury gives boaters the opportunity to have a complete propulsion system that's perfect for their needs.
"Mercury offers the widest range of outboard brands and options to meet every application out there," said Jeff Becker, Mercury senior outboard category manager. "One of the benefits we have is a lot of our market research, a lot of our history, really goes into understanding the differences between applications and boaters, and we're able to develop products that meet their specific needs."
Whether you're shopping for a new boat-and-engine combo or looking to repower your current boat, your first step in selecting the right outboard is to understand the basic differences in each of the Mercury outboard brands, which Becker has helped outline below. From there, a Mercury Authorized Dealer is your best source for answering questions and helping you get your boat rigged up the right way for you.
FourStroke: A versatile choice for many boat types
For pontoons, cruisers, fishing boats, johnboats and just about any recreational vessel on the water, the Mercury FourStroke outboard delivers reliable performance and low cost of ownership. It's the most versatile platform in the lineup, with the widest range of horsepower ratings and configurations. FourStroke outboards range from a 2.5hp tiller-steered portable engine up to a 300hp V8 outboard compatible with nearly all the latest Mercury technology.
Some FourStroke engines are also available with specialty features such as a jet drive for shallow-water boating, a lengthened Sail Power gearcase for sailboats or the heavy-duty Command Thrust gearcase, which features a bigger torpedo for turning a larger prop and handling heavy loads.
"You can do a lot of things with it," said Becker of the FourStroke brand. "It's durable, reliable; you have a lot of options. With FourStroke, you can choose mechanical or Digital Throttle & Shift (DTS) for your shifting on the 200 to 300hp models. You can choose different steering options, including tiller and remote. On the V6 200 and 225hp outboards and V8 250 and 300hp outboards, you can choose from several engine colors. It's the brand for every application that provides low cost of ownership and maintenance with a lower price than the others, but still provides great performance and an overall great experience."
Pro XS: A high-performance machine for those who crave speed
With its sharp red-on-black graphics package and reputation for speed and acceleration, the Pro XS outboard is the engine for boaters who want to tap into every ounce of performance available to them. Ranging from 115 to 300hp, Pro XS outboards are for performance enthusiasts who want equal parts exhilaration and reliability.
"We see most of our Pro XS engines going to competitive anglers – bass, walleye," said Becker. "We also see a lot of them on pontoons, because boaters like the graphics package of the Pro XS on some of those sportier pontoon boats."
The primary feature that sets Pro XS engines apart is performance tuning. They're set up to run at a higher rpm, for greater top speed and faster hole shots.
There are also some mechanical differences throughout the lineup. For instance, the 200 and 225hp Pro XS engines are built on the V8 powerhead, while the 200 and 225hp FourStroke engines are built on the V6 powerhead. The extra displacement of the V8 within the same horsepower nodes gives those particular Pro XS engines a boost in torque and top speed.
Similarly, the 150hp Pro XS outboard features a specialized gearcase optimized for high-speed performance. All V8 and V6 Pro XS outboards – 175 to 300hp – are available with a standard gearcase or a TorqueMaster gearcase. While both pair well with the performance-inspired Fury® lineup of props – the choice of nearly all professional bass anglers on the Mercury Pro Team – the TorqueMaster gearcase was designed for high-speed, semi-surface-piercing applications common to performance bass boats and other similar boat styles.
The last major distinguishing factor is that trademark sound. The exhaust on all V8 Pro XS engines has been tuned to start up with a throaty, sportscar-like growl. That rumble is a symbolic note signaling the start of a tournament takeoff or a great day of fishing.
Verado: A smooth, quiet and refined luxury high-horsepower outboard
Verado outboards are all about premium, luxury performance. These are high-horsepower, highly refined engines, capable of powering big offshore boats, luxury cruisers and pontoons, deep-V fishing boats and more.
"Everything that we can do to make the engine as quiet as possible, to make the engine as smooth as possible, to really refine the boating experience goes into the Verado engines," Becker said. "DTS is standard, so you get the best shifting experience and more refined control. And then every Verado engine has its own version of the Advanced MidSection (AMS). It's a unique midsection and mounting configuration where the engine mounts are situated around the perimeter, surrounding the powerhead, which really absorbs any sort of vibration that the engine puts off and prevents it from going into the boat."
Another benefit for many boaters with large vessels is that boats equipped with multiple Verado engines can be paired with Mercury Joystick Piloting for Outboards, for simple one-handed shifting and steering control when operating at low speeds.
Overall, the Verado lineup dominates the highest end of the outboard horsepower range. The current lineup includes V8 250 and 300hp engines, L6 supercharged 350 and 400hp engines, and the V12 600hp engine, the most advanced outboard in the Mercury lineup today. While each series within the Verado lineup has some unique features, several commonalties set the Verado experience apart: incredible torque and power, quiet operation and smooth performance.
SeaPro: A hard-working outboard for boaters who make their living on the water
If being on the water means being on the job, a Mercury SeaPro engine might be the choice for you. SeaPro outboards were engineered for high-hour commercial applications ranging from ecotourism and fishing to shipping and construction.
"These engines have a different calibration, a different rpm range, really engineered to extend the life of the engine while still providing the torque and performance commercial boaters are looking for," said Becker. "We know SeaPro customers are all about durability and reliability. They want an engine to last for years and still provide good performance Their engine is their livelihood. They use their engine every day. And we validate to that. We validate all of our SeaPro engines to three times the life of our recreational engines."
SeaPro outboards range from 15 to 500hp, powering everything from tender boats to large vessels capable of moving heavy loads. While many of the same heavy-duty components and features that enhance durability and corrosion resistance in SeaPro outboards are also incorporated into other Mercury outboard families, Mercury does optimize overall "toughness" with SeaPro outboards beyond engine tuning. For instance, all SeaPro engines use the largest gearcase available for their respective horsepower nodes and powerheads.
Maintenance is also a consideration. SeaPro engines include features such as a gearcase oil drain, simplifying maintenance for commercial applications where boaters don't have easy access to trailers or marinas. It allows the gear lube to be drained while the engine is tilted, without needing to remove the prop. It's a small change that makes a big difference for boaters who put hundreds of hours annually on their engines.
The specialty player: the Mercury ProKicker delivers precision trolling control
For serious anglers, the ProKicker™ outboard is a hard-working "support player" in the Mercury lineup. It's a must-have for trolling, drifting or mooching for species ranging from walleyes and muskies to salmon and rockfish.
ProKicker engines are purpose built for low-speed boat handling, with components, controls, props and tuning designed specifically for dialing in precise speeds and long hours of low-rpm operation. Available with tiller or remote steering in 9.9 and 15hp, ProKicker engines can be mounted on either side of the transom – next to the main engine. This lets anglers set up their boats for the most comfortable driving experience and optimal control.
Choose, customize and enjoy
Once you've settled on the right Mercury engine brand for you, the fun part is outfitting your rig with exactly the right combination of props, controls and technologies for the on-water activities you love most. If your Mercury outboard is 40hp or larger, you can tap into the suite of SmartCraft® digital technologies and outfit your boat with VesselView® displays, advanced digital gauges and cool performance-enhancing features like Active Trim, which automatically adjusts trim for better acceleration, fuel efficiency and comfortable cruising. For lower horsepower engines, you can set up fully adjustable tiller handles to perfectly fit your reach, or add an external fuel tank for greater range.
Mercury provides the options to customize your engine to your needs. From there, the adventures are up to you.

All trademarks are the property of Brunswick Corporation.